Samedi dernier, on était invité·e·s par notre copain DJ Monique dans son émission The Gay Agenda sur Rinse, avec le DJ américain Angel X, à peine descendu de l'avion. Pour cette cinquième chronique, comme on aime les fake news on a décidé de parler d'un film qu'on a pas vu. Mais aussi d'un film qu'il faut voir. Le tout en massacrant la langue de Lady Gaga.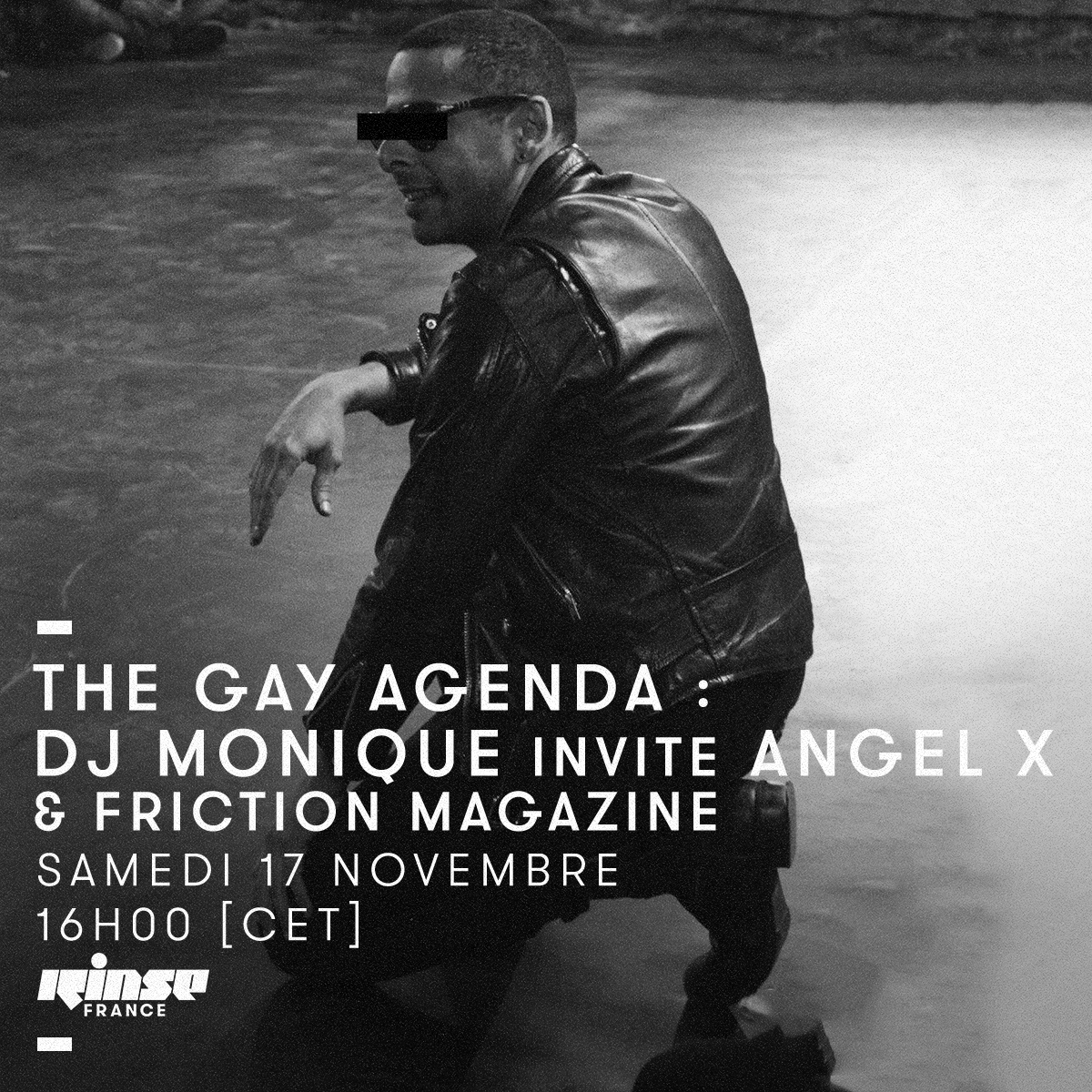 The movie I don't want to see
So today I want to talk about what's NOT on my Gay Agenda. And I don't really want to see Bohemian Rapsody.
So Bohemian Rapsody, as you know, is biopic about the British rock band Queen and its singer Freddie Mercury. To begin with, I must admit I'm not a big fan of Queen. I know, I know Freddie Mercury was hot and queer. But years and years of hearing We Will Rock You and We Are the Champions associated with football fans… mmh no.
So there was a discussion some months ago about how Bohemian Rapsody would not talk about Mercury's sexuality (he was probably bisexual by the way, not gay) or the fact he died of AIDS. In the end, the film does talk about that, in a great extent, which is a good thing. Really.
But in a recent article, the Canadian and queer journalist Peter Knegt — who actually did see the movie, not like me — argues that Bohemian Rapsody is a "demonization of Freddy Mercury's sexuality" where queer people lure him into a dangerous world of bars and parties and sex, in opposition to his straight entourage where everyone's very friendly and supportive. It's a bit disturbing because we know, as queer people, that it's not how things happen in real life. And really: presenting AIDS as a a kind of punishment for gay promiscuity? In 2018?
So I don't know, maybe I'm gonna see Bohemian Rapsody in the end — because Rami Malek with a moustache, you know… — but if you have seen it or are planning to see it maybe just keep a critique eye on how sexuality between men is portrayed.
Talking about cinema, there are a lot of reasons to go to the movies: the Paris LGBTQI film festival Chéries Chéris begins today.
The movie I want to see
Yes Chéries Chéris is coming with loads of nice movies. I usually go for the short films and it's always surprising. I haven't really checked the program this year, even if I was in Rosa Bonheur release party last sunday. It was a fantastic sunday-gay night at Rosa and I do have a fancy printed program. But, as the bar was closing, the staff started giving some "bracelets open night" for Le Dêpot, a gay sex club known to be rather sexist to girls and trans. It annoyed me, a bit. I then remembered this festival has always been rather gay-oriented, even if they are better now than in the past. YES : RADICAL DYKE SPEAKING !
Anyway, you should give a look to the program or the Facebook page of Chéries-Chéris where they published one event for each film. (It allows you to check if your ex is going to the same movie you planned to see with your next ex-to-be or her fresh new love you really don't want to see)
Winter is coming and still no girl friend ? Appart from Chérie-Chéries, one movie should definitively be on your gay-agenda : Carmen and Lola. Directed by the Spanish director, Arantxa Echevarría, it's a love story between two teenagers in the gitan community of Madrid in Spain. It's about first kisses and early lesbian feelings. The Powerful and exciting actresses are great (and so hot) and if that's not enough the movie was selected in Cannes' Quinzaine des realisateurs. The best feel good movie of this year, with drama and surprises : all we love. Go for Carmen and Lola!
The movie we really want you to see
Also, on November 28th, Friction Magazine is organising a movie screening  in La Générale. Matthieu, our great programmatrice has chosen Une jeunesse Allemande. Go check the event on Facebook.